Sometimes you feel that one or more of your teeth hurt, maybe when you drink cold water or when you eat sweets. Perhaps when you look in the mirror you see dark spots on your tooth and maybe a part of it is missing. This is what we call a cavity. And our recomandation is to call your dentist. 🙂
Sometimes you look in the mirror and you see an old filling and the tooth feels sensitive. An x-ray is needed so that the dentist is able to diagnose if there is a cavity under that old filling or not. It is best to treat caries as soon as possible because at first it is small in size but in time it can deepen, affecting the pulp and maybe requiring a root canal treatment and possibly a crown. This will be more expensive and more time consuming for you.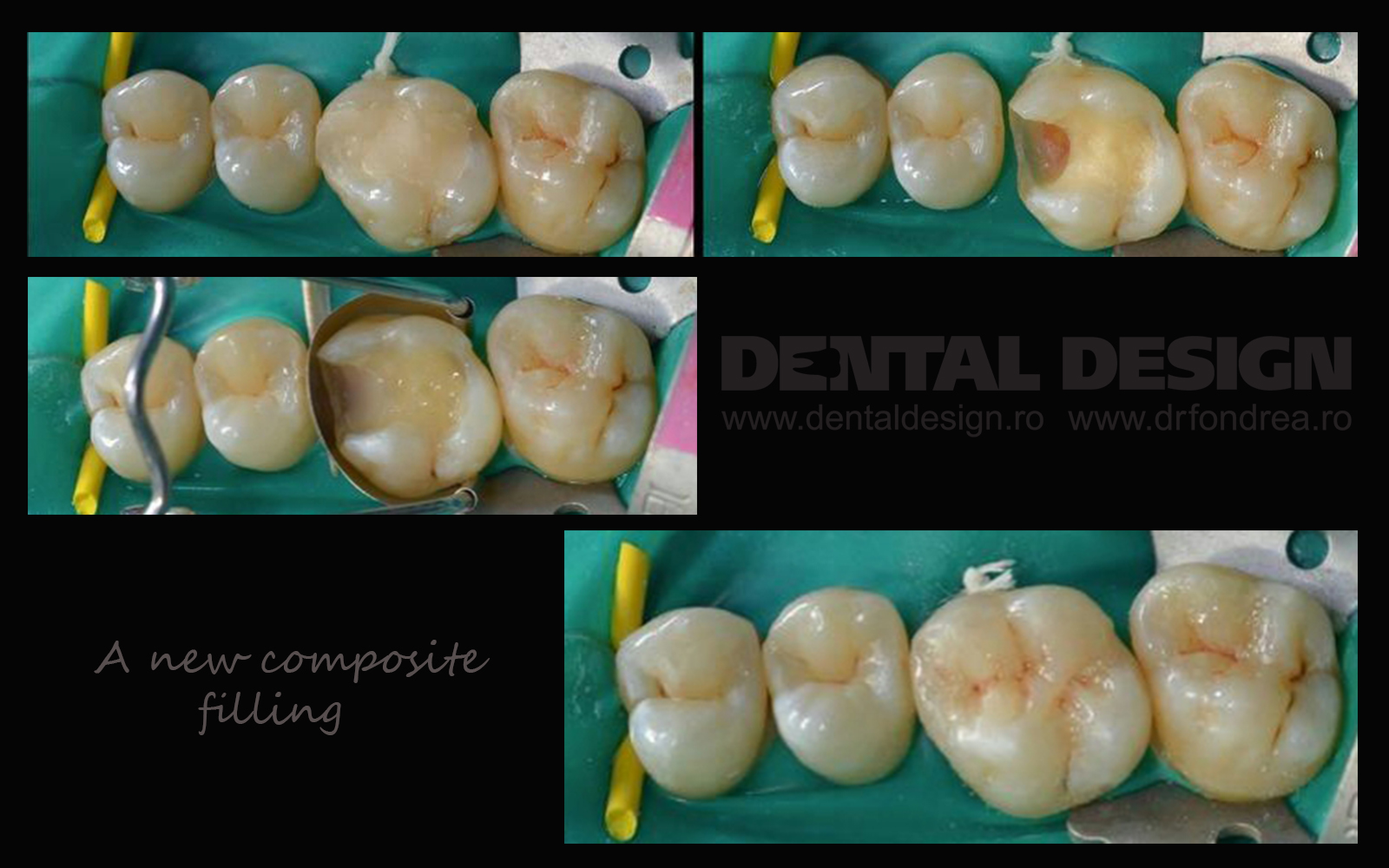 Here you have a short description of the protocol regarding the treatment of a cavity.
1  The dentist will find the cavity that is giving you a hard time. Sometimes a X-ray is needed.
2  The dentist will determine the right treatment plan, after asking about your medical history.
3 Than a local anesthesia is peformed to numb the tooth. This way you will feel no pain during the procedure.
4 The neighboring teeth will be isolated with a rubber dam so the saliva won't enter in the preparation or under the new filling. Also, during the procedure dental material will be prevented from reaching your mouth. It is important that you are protected.
5 The old filling will be removed using diamond drills, with no pain (you are under anesthetic effect) and the tooth will be cleaned. No decay will be left. The dentist can make sure of this using caries detectors.
6 Now the new filling will be placed into the prepared tooth. Liners, adhesives, composites and other materials will be used. This will take some time and the artistic side of the dentist will emerge at this point. 🙂 At the end you can see that dentist are more than dentists, they are small artists, carving a new natural-looking tooth.
7  At the end, after removing the rubber dam, some adjustments will be made for the optimal occlusion.
8 Finally you can smile, chew and the pain is gone.
In the pictures above you can see the old filling, the preparation, and the new filling that is very similar with the natural neighbouring tooth. You can also see the metallic matrix placed between the teeth to help rebuild the missing wall in oder for the final reconstruction to mimic a natural enemal wall.
Now, at the end, don't forget that a composite filling is not made for life and is best to be maintained in optimal condition by brushing and flossing after meals and regular check-ups.
Dr. Bogdan Fondrea – www.dentaldesign.ro